short bio
Pianist-synthesist-vocalist-composer-producer Dan Del Negro is enjoying the culmination of a life in music. Honing musical skills and accumulating musical experiences as a freelance musician has led up to a new era as an artist: writing, recording, producing and releasing music, featuring a variety of jazz styles: straight-ahead, contemporary, Latin; all with infectious grooves, feeling-filled melodies and harmonies, and exciting improvisation. 
This creative process was given a jumpstart during the Covid pandemic, when a weekly Jazz Vespers Dan was a part of went totally virtual - each band member would contribute solo music video every week, for about a year. Dan took that opportunity to give himself an assignment - write and produce a new recording every week! 
That effort led to Dan's 2021 album, "Some of My Favorite Grooves". 
Now Dan is releasing a regular output of singles, which will be organized into a new album later. 
Born and raised in the Chicago area, Dan moved to Los Angeles in 1995. He played the show, "Miss Saigon" there and was invited to play it in Honolulu, HI. in 1999. Falling in love with the islands, Dan moved to Hawai`i at the end of 2000 and has lived there ever since. 
While still doing live gigs, including the Jazz Vespers (at St. Peter's Episcopal Church in Honolulu), and as a member of the Honolulu Jazz Quartet, Dan continues to focus on recordings, releasing on the streaming services, esp. Spotify. 
So check out the music, follow, like, and add!
long bio
beginnings
Dan Del Negro was born in Chicago, and grew up in the southeast suburb of Calumet City, on the Illinois-Indiana border. 
There was a lot of music playing in the Del Negro home - 40's big band recordings and some Italian-influenced pop, like Dean Martin's "That's Amore".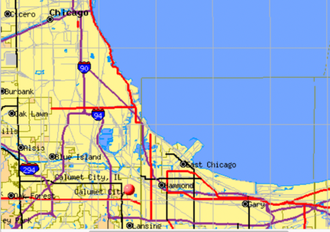 Around the age of 5, the family was visiting Dan's great aunt. She had an upright piano in her living room, and Dan started banging on it. She ended up giving the family the piano, and it was moved into Dan's room. After awhile, Dan somehow figured out how to play the theme of the Lawrence Welk Show (a musical variety show the family watched on Sat. nights, along with spaghetti dinner), "Bubbles in the Wine". 
Dan's parents decided to take him for music lessons at a nearby music store. Somewhere along the way, however, a switch was made, from piano to accordion! (playing a Spanish cruise years later, and hanging out in the town of Malaga, Dan saw many street bands with accordion players and realized the European influence -  Dan's Italian father and Czech mother - may have had something to do with that; and Lawrence Welk, of course). 
This happening eventually led to Dan's career in jazz: at one point, he had an accordion teacher that introduced him to jazz accordion, taught him about chord symbols and structure, and had him begin improvising at the ends of phrases!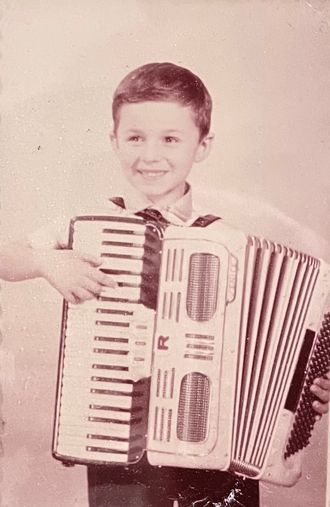 Another event that led to Dan's involvement in jazz marked his discovery of combo jazz. One morning, he was off to school and his sister had the Captain Kangaroo Show on the TV. For the musical segment, the Captain had the Jazz Crusaders on. Dan stopped in his tracks - he was mostly familiar with  big band jazz, but this was something else! The next day, Dan took the bus to downtown Chicago and went to the Jazz Record Mart. From a list he made from a book on jazz, he bought vinyl LPs of artists from Jellyroll Morton to Art Tatum to Charlie Parker and Miles Davis - a huge stack! Checking out, the cashier remarked, "You don't buy any sh*t, do you?"
Music career begins
In Junior High (aka "Middle") School, Dan was asked to accompany the choir on piano. Needing to get his left hand in shape (after playing buttons on the left hand side of the accordion), he took piano lessons from the local church organist. She generously invited Dan to come over and practice whenever he wanted. In addition to a grand piano, the music room had a Hammond B3 organ with Leslie speakers! Dan spent some practice time on the organ, getting lost in the swirling sound… 
Around graduation time, Dan was invited to participate in the "Gifted Program". He wrote a composition called "Airplane Ride", and got to record it with a group of professional musicians.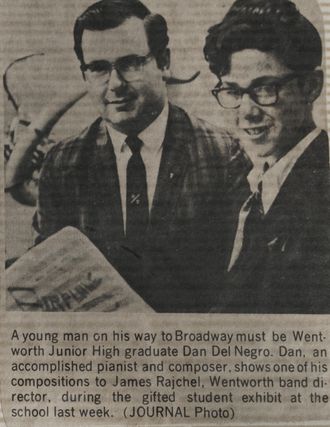 Dan joined his first rock band, playing organ on current hits like the Doors' version of "Light My Fire". 
Dan attended Thornton Fractional North High School. The jazz band and choral director there, Brian Cwik, took Dan under his wing. Dan played for choral groups and the jazz combo, and played tenor sax in the big band - often improvising as featured soloist. Eventually, Brian invited Dan to join his band, a combo playing weddings and other private events. Dan joined the Musician's Union, and decided he wanted to pursue a full-time career as a professional musician. 
During this time, Dan also went to a lot of jam sessions, playing electric piano and working on his mindset while improvising. A quote in a music magazine, "As in music, so in life", inspired him.
Earliblue , DPU, Funktion, and Denise
West / Northwest Suburbs, Rupert's, Jingles
Musical Theatre, LA, Hawai`i